Admiral Park, St Peter Port (335): Opening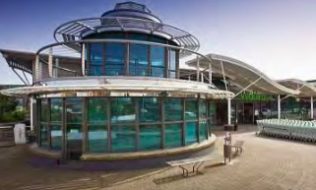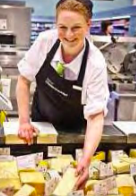 Waitrose opened Admiral Park on 7th April 2011. The site was acquired by the Partnership from Sandpiper CI Ltd and was part of Project Redwood.
Sandpiper CI limited is an international retail, food service operator and franchise partner, based in Jersey. Project Redwood involved the transfer of five Checkers stores to the Partnership so that five Waitrose stores opened in the Channel Islands – two stores on Guernsey and three on Jersey. The Redwood project gave Waitrose 600 international partners for the first time.
Allen Edwards, Branch Manager of Admiral Park at the time, was amazed at the transformation of the building from a Checkers supermarket into a Waitrose, offering high quality food and drink with homeware and childcare products spread over 49,000 sq foot of shopping space. The Branch Manager also had high praise for the level of training the partners had received which made them feel well supported and valued.
High praise also came from the customers who viewed the new range of products and their interaction with the newly trained Partners in a very positive light. This positive shopping experience was helped by the presence of a joint initiative between Waitrose and Guernsey's Social Services and Education Departments which was based at Admiral Park. The joint venture was designed to provide invaluable skills to all those who work in the retail sector.
Facilities currently available at Admiral Park include fresh fish, cheese, delicatessen, rotisserie, patisserie and meat counters.
Address: Admiral Park, St Peter Port, Guernsey, GY1 2AL