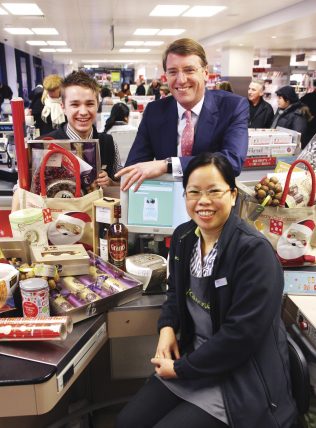 Looking back over the past year, I'm very pleased to be able to say that both Waitrose and John Lewis have continued to gain market share for the third consecutive year in what continue to be difficult trading conditions. This is without doubt a reflection of the hard work and determination shown by Partners in both trading divisions supported by all areas of the business – both now and in previous years – from which we are seeing real dividends.
 a reflection of the hard work and determination shown by Partners
However, I'm also conscious that change continues at a pace within the business that brings with it both benefits and tensions. The market we are in is changing rapidly, and with that comes the need for us to adapt too. We're seeing that in branches, in distribution and in head offices. This has been the story for a while, but for some Partners it has
been a particularly difficult period, and inevitably it prompts heartfelt questions about priorities. 
The reassurance I want to offer, however, is that these programmes do not signal a priority to save money over everything else. Instead, in one way or another, they are all part of us ensuring we are better placed to provide Partners with the opportunities and leadership they need to succeed and find fulfilment from their roles in a changing world that relies on new systems, new capabilities, clearer roles and better structure. The challenge, as with any change, is that it doesn't always feel that way, particularly before the promises are delivered.
I know that today's Partners are grateful for the interest and support
that they receive from generations of retired Partners. They join with me in wishing you and your families a very happy Christmas and a peaceful and prosperous New Year.
Charlie Mayfield, Chairman
From Connections December 2012