Bags for Life for runners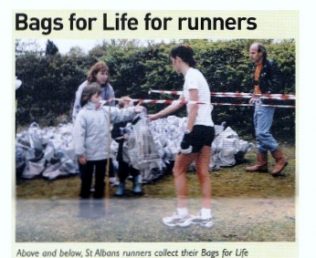 St Albans branch took the opportunity to drum up some new custom when they gave out Bags for Life at the end of a 10k road race in the town.
The branch supplied 156 bags to the runners, which included a 'By Invitation', Selections leaflet and a biscuit, drink and banana.
Partner Clare Fitzgerald said: "We have received a lot of positive feedback and I think it has probably helped to bring in some extra customers".
The branch got involved in the event when it was contacted by the local running club the St Albans Striders.
Taken from Chronicle:   Volume 63,  31st May 2003.