St Saviour (332): Opening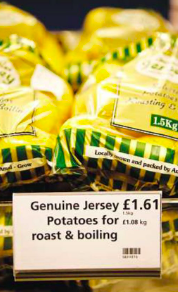 Waitrose arrived on the Channel Islands, specifically St Saviour, on 17th February 2011.
Waitrose's acquisition of five branches (three in Jersey, two in Guernsey) from local firm Sandpiper CI Ltd, brings Waitrose an extra 130,000 sq ft of extra selling space, plus its first international Partners (around 600).
Branch Manager, Duncan Langston, compared opening day to "Christmas morning", as reported in The Partnership's in-house magazine, The Gazette.
Facilities currently available at St Saviour include fresh fish, cheese, delicatessen, rotisserie, patisserie, meat, bakery, Mai Taiko and hot food counters. Another additional feature of this branch is the in-store pharmacy.
Address: Rue des Pres, St Saviour, Jersey, JE2 7PN