The business behind the business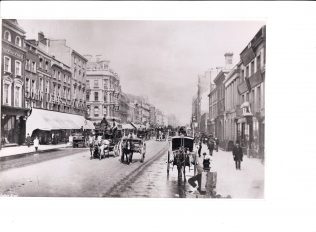 John Lewis Partnership Archive collection
John Lewis Partnership Archive collection
John Lewis Partnership Archive collection
John Lewis Partnership Archive collection
Waitrose has been part of the John Lewis Partnership since 1937.  The Partnership today brings together three divisions Waitrose, John Lewis and Group.  The first comprises the food shops of the Partnership, the second the department stores and the third, Group controls the services which run the operation behind the scenes.
The Partnership as a co-owned business traces its creation to 1929 when its inspirational owner John Spedan Lewis transferred all his shares in John Lewis and Co Ltd into a trust.
Before that John Lewis was a family run business.  Set up by John Lewis, Spedan's father, in 1864 the first shop on Oxford Street was a drapery business which prospered and enabled the purchase of a second shop, Peter Jones in 1905. Spedan Lewis and his brother Oswald joined their father at Oxford Street but Oswald decided to try a different career and sold his shares to his brother.   When Mr John Lewis died in 1928 Spedan became the sole owner and was able to introduce his ideas of profit sharing across the two shops.  In the years that followed he increased the size of the business by adding firstly the Leckford Estate, which became his family home, and then purchasing Jessops of Nottingham, Lance and Lance of Weston Super Mare, Tyrrell and Green of Southampton and Waitrose in the 1930s.
More growth took place in 1940 with the acquisition of the 15 department stores of the Selfridge Provincial Group and despite the damage to many shops during the Second World War the Partnership continued trading and increase in size.  The Partnership now employs over 80,000 Partners who are able to share in the profits of the business at the end of each financial year through the continuing legacy of John Spedan Lewis and his unique business structure.