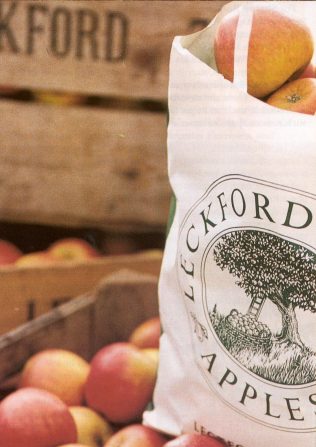 The Leckford Estate Today (2012)
The Leckford Estate was bought by our Founder in 1929. It covers 4,000 acres in Hampshire and includes a farm, plant nursery and water garden.
Our farm produces crops, milk, meat, fruit and vegetables for sale in our supermarkets. Longstock Park Nursery  sells a wide range of shrubs and plants which are also available for purchase online together with expert advice.
In May 2009 Waitrose become the first retailer to plant its own vineyard. The grapes will be used to produce a high quality sparkling wine which will debut on the shelves at Waitrose in 2014.
Longstock Park Water Garden, rated one of the finest gardens of its type in Europe, is open to the public from April to September.  Proceeds go to local charities.
Leckford Estate also has leisure facilities for Partners, such as golf courses and fly fishing. It is one of our five locations around the UK exclusively for Partners and their families and friends, who can take holidays there for a subsidised rate.
A few important dates.
1929 Spedan Lewis bought Leckford Abbas and some neighbouring land including a small part of Longstock.
1929 Purchase of Charity Farm.
1930s A period of considerable change and improvements to the Estate, including work on the housing and amenities and development of the farming operation (Pigs, poultry, willow growing and bee-keeping)
1930s A bird farm was established and the first copies of the Leckford Gazette were published.
1937 The Leckford Camp first introduced.
1944 Purchase of the Old Rectory.
1945 Spedan moved from Leckford Abbas to his new aquisition, Longstock House, which also included the Longstock Water Gardens.
1945/6 The Leckford Estate became integrated into the Partnership and the workers there became Partners.
1946 The Leckford Branch Council was established.
1955 Spedan Lewis retired and later moved into a small house on the Estate, leaving Longstock House for the use of the Partnership.
2001 The Leckford Estate became part of Waitrose.